The Most Frequently Asked Questions (FAQ) about Awesome PowerPoint Backgrounds
---
Q: What is the cost of your backgrounds?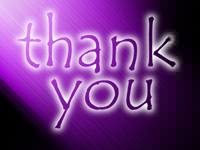 From April 20th, 2020 all of our templates for powerpoint are free.
Q: Which version of PowerPoint will the backgrounds work with?
The awesome powerpoint backgrounds work with Microsoft PowerPoint 97, 98, 2000, 2002/XP, 2003, 2004, 2007, 2010, 2013, 2016, 2019 & 365

Q. Are your ppt templates compatible with Apple MACs or iMacs and Power Point 98, 2000, X, 2004 and Keynote ?
Yes,

If you order the downloable backgrounds then you will also need something called "StuffIt Expander" to un-compress the files before you can use them, as our downloadable files are Zipped. Stuffit Expander is a product of Aladdin Systems, Inc. The StuffIt Expander is freeware, you can download a FREE copy by clicking this graphic:


Step by step guide
Open StuffIt Expander
Choose expand from the file menu
Navigate to the appropriate file. e.g. awesome-b-blue01.zip
Click the "choose" button
StuffIt expands the file to a folder called blue01
The folder will then contain the .pot & .jpg files (and the instructions) which can be opened from powerpoint, simply by double clicking.
Q: What is included in a single set?
A single set contains 10 different background templates*. Each individual template consists of a title slide, bullet list, bar chart, line graph, pie chart, diagram, a blank page and finally a complimentary color scheme. Not forgetting the step-by-step instructions.
*=The only exception to 10 backgrounds per set are the Animated backgrounds, Animated slides, Power point maps and PowerPoint Games which have 1 or 2 backgrounds.
Q: Are the downloaded files "ready to go" ?
We've made it as easy as possible for you to use our backgrounds within minutes. You do not have to put these images in powerpoint, as we have done it already. These are real powerpoint files. We have done all the hard work for you. The downloaded files are "self extracting" .exe files. You just double click them, browse to a directory where you would like to extract the backgrounds to, then click "Un-Zip". This saves you having to download 10 individual files, as you just download one file. You do not need to have WinZip or a similar type of software package installed.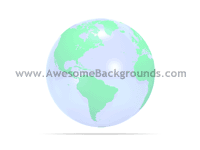 Q: Does the watermark www.AwesomeBackgrounds.com appear on your backgrounds if I download them ?
The watermark that appears on the preview images on our website does not appear on the downloaded product.
Q. Where are your Tutorials?
The free powerpoint tutorials are available from this link
Q. How can I use your very nice templates in a presentation I have already made?
The easiest way is to simply cut & paste our backgrounds into your presentations "slide master". The easiest way to do this is to follow the full easy step by step instructions
Q. I recently downloaded your Business Stress set of powerpoint templates. Is it possible to mix different backgrounds into the same presentation ?
To get multiple backgrounds in one presentation follow these instructions...
For powerpoint xp / 2002 / 2003
For powerpoint 97 / 2000

Q. Does the powerpoint download include 10 different styles of background or are the 10 slides just different with the same background?
A single set of backgrounds (e.g. the presentations set) contains 10 different backgrounds. Each different background contains a ready made Title, Bullet, Bar, Line, Pie, Diagram and a blank page.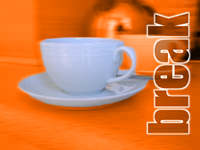 Q. Are you having a nice day?
Ask us when we've had our first coffee!
See the instructions page
back to top