The Most Frequently Asked Questions (FAQ) about Awesome PowerPoint Backgrounds
---
Q: What is the cost of your backgrounds?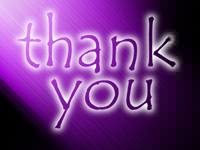 One downloadable single sets costs only $17 each
Five download sets are $45
Eight download sets are $59
Ten download sets are $70
Fifteen download sets are $99

Every background we make on eight CD-ROMs is $299
Q: Is there a discount for purchasing more sets on the same order?
Yes...
When you order 1 set of backgrounds, the cost is approx. $1.70 a background.
When you order 5 sets, the cost is approx. $0.90 a background.
When you order 8 sets, the cost is approx. $0.74 a background.
When you order 10 sets, the cost is approx. $0.70 a background.
When you order 15 sets, the cost is approx. $0.66 a background.

When you order everything we make on eight CD-ROMs, the cost is approx. $0.38 per background.

If you purchase the 8 x CD-ROMs, there is a saving of $1180, compared with purchasing 85 single sets at $17 per set
Q: How do I order on your website online ?
Click here to see how to order step by step.
Q: What forms of payment do you accept?
We accept VISA, MasterCard, American Express, Eurocard, JCB, Switch, Delta, Maestro, Solo.
Q. My company does not allow me to use a credit card on the internet. Can I pay by cheque?
We prefer people to order online with a credit card as it keeps our costs down and you get your backgrounds straight away. However you can order the 8xCD-ROMs by cheque. Please email the details of the order before sending any cheques in the post.
Q. My purchase is for business and I need an invoice, can you supply one?
Yes, after you have paid with a credit card the order confirmation page forms the invoice. If you require an invoice before purchasing just email us and we will email you a printable invoice.
Q: When will I receive my order?
The Product is always in stock
All Download orders are available immediately for downloading to your PC.
All CD-ROM orders are confirmed and despatched within 24 hours.
For more information on shipping times click here
Q: Which version of PowerPoint will the backgrounds work with?
The awesome powerpoint backgrounds work with Microsoft PowerPoint 97, 98, 2000, 2002/XP, 2003, 2004, 2007, 2010, 2013, 2016
If you have an older version of powerpoint, such as powerpoint 4 or powerpoint 95, then you will need to purchase the CD-ROM, then you can import the actual backgrounds into your presentation.
Q. Are your ppt templates compatible with Apple MACs or iMacs and Power Point 98, 2000, X, 2004 and Keynote ?
Yes,

If you order the downloable backgrounds then you will also need something called "StuffIt Expander" to un-compress the files before you can use them, as our downloadable files are Zipped. Stuffit Expander is a product of Aladdin Systems, Inc. The StuffIt Expander is freeware, you can download a FREE copy by clicking this graphic:


Step by step guide
Open StuffIt Expander
Choose expand from the file menu
Navigate to the appropriate file. e.g. Blue01.exe
Click the "choose" button
StuffIt expands the file to a folder called blue01
The folder will then contain the .pot files (and the instructions) which can be opened from powerpoint, simply by double clicking.
Any problems, then email us, we can email the backgrounds to you as straight powerpoint files
If you have any difficulties downloading or extracting the files, we can email them to you or give you links to download individual powerpoint files that need no extracting/uncompressing.
The CD-ROM will just work on a MAC without the need for Stuffit Expander. If you see yourself as a powerpoint master then your probably better off with the CD-ROM as it contains both the powerpoint files and the original photoshop, png and jpg source files.

If you are more comfortable using virtual PC on your mac, you can open the downloaded file using virtual PC, then drag the extracted files to the mac.
Q: What is included in a single set?
A single set contains 10 different background templates*. Each individual template consists of a title slide, bullet list, bar chart, line graph, pie chart, diagram, a blank page and finally a complimentary color scheme. Not forgetting the step-by-step instructions.
*=The only exception to 10 backgrounds per set are the Animated backgrounds, Animated slides, Power point maps and PowerPoint Games which have 1 or 2 backgrounds.
Q: If I order the CD-ROM, can I download a particular set of backgrounds while I'm waiting for the delivery?
Yes, after you order, you can request via email up to ten sets of backgrounds to be downloaded. We will fulfill this request within 24 hours
Q: Are the downloaded files "ready to go" ?
We've made it as easy as possible for you to use our backgrounds within minutes. You do not have to put these images in powerpoint, as we have done it already. These are real powerpoint files. We have done all the hard work for you. The downloaded files are "self extracting" .exe files. You just double click them, browse to a directory where you would like to extract the backgrounds to, then click "Un-Zip". This saves you having to download 10 individual files, as you just download one file. You do not need to have WinZip or a similar type of software package installed.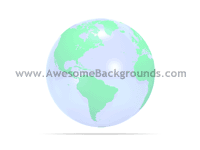 Q: Does the watermark www.AwesomeBackgrounds.com appear on your backgrounds if I purchase them ?
The watermark that appears on the preview images on our website does not appear on the purchased product.
Q: Do you have a subscription service?
No, we do not have a subscription service. However if you order the backgrounds, and then delete them by mistake, we will allow you to download them again. Please contact us with details of your original order (e.g. Name, Date, email, etc)
Q: I cannot find the downloads.. can you help?
The FREE powerpoint backgrounds are available from here.

The full sets of backgrounds are only available after you place a valid order.

Assuming they have downloaded to your computer OK, it's just a case of locating them. (if you have not yet downloaded the files, please use the links provided when you ordered)


Taking Business Themes 1, as an example...
Click "Start" on windows XP with your left mouse button
Choose "My Computer"
Your computer will list a list of "hard disk drives".
Double Click "Local Disk C:" with your left mouse button.
Press the "F3" key on your keyboard (the special row of keys above the number keys)
This will bring up a "search companion" side bar on the left
If you are given the option, choose "files and folders"
Where it reads "All or part of the file name:" enter ab-businessthemes
Then click the "search" button
Your computer will then start searching for the downloaded file on the whole of your computers hard disk drive.
When the file is found, you can click the "stop" button to stop any further searching.
If no file is found, then you will need to re-download them, using the links provided when you ordered
Before you can open the backgrounds from within the single 'ab-businessthemes01' file you need to "extract them", you cannot just open the downloaded file in powerpoint
Just double click the file that the search has found
You will then be prompted where to extract/uncompress the files to.
The default is c:\AwesomeBackgrounds\
Just click the Unzip button and the files will be extracted to the c:\AwesomeBackgrounds\ folder
Using MyComputer/Windows Explorer....navigate to c:\AwesomeBackgrounds\ then double click on any of the files (eg ab-bright-idea-01.pot)
Powerpoint will open the bright idea background set
You may want to move the files from c:\AwesomeBackgrounds\ to somewhere else on your computers hard drive. You can do this by selecting the files in c:\AwesomeBackgrounds\, select the "Edit menu" > Cut, navigate to where you want the files, then "Edit menu" > Paste

View the full in-depth instructions

If you have downloaded your order and are still having difficulties please contact us via email and we will help you. If there are real difficulties then we can email the backgrounds (for download orders) directly to your inbox via email.
Q. Will you be doing any backgrounds with the theme "..............."?
We generally bring approximately 100 new backgrounds every six months. We decide on the new sets based on customer feedback, requests and popularity. Click here if you would like to suggest a new set
Q. Where are your Tutorials?
The free powerpoint tutorials are available from this link
Q. How can I use your very nice templates in a presentation I have already made?
The easiest way is to simply cut & paste our backgrounds into your presentations "slide master". The easiest way to do this is to follow the full easy step by step instructions
Q. What kind of after sales support can I expect?
We like to have happy customers, anything we can do to help just email us at
presentations@awesomebackgrounds.com and we'll try to do everything we can to help you. We won't sell something to you and not support you!
Here's a few comments received via email from our after sales support.

"Phew! That's what I call service!!!"
"Thanks a million!"
"Ok, I think that worked. Much thanks for the quick and useful reply!"
"thanks for getting back to me, solved problem this morning"
"Thank you for your help, with my problem. I plan on trying it right now to see if it was successful. Thank you once again"
"Thanks for all your help. I was able to get the backgrounds to load using the Master Slide the way you said."
"Thank you for your quick response and for the attached files."
See more testimonials about awesome powerpoint backgrounds
Q. I recently purchased your Business Stress set of powerpoint templates. Is it possible to mix different backgrounds into the same presentation ?
To get multiple backgrounds in one presentation follow these instructions...
For powerpoint xp / 2002 / 2003
For powerpoint 97 / 2000

Q. Does the powerpoint download include 10 different styles of background or are the 10 slides just different with the same background?
A single set of backgrounds (e.g. the presentations set) contains 10 different backgrounds. Each different background contains a ready made Title, Bullet, Bar, Line, Pie, Diagram and a blank page.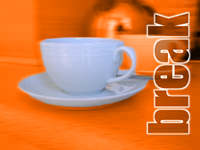 Q. Are you having a nice day?
Ask us when we've had our first coffee!
Question not answered here?
Tell us what your question is and we'll answer it within 24 hours. Probably sooner!
See the instructions page
back to top